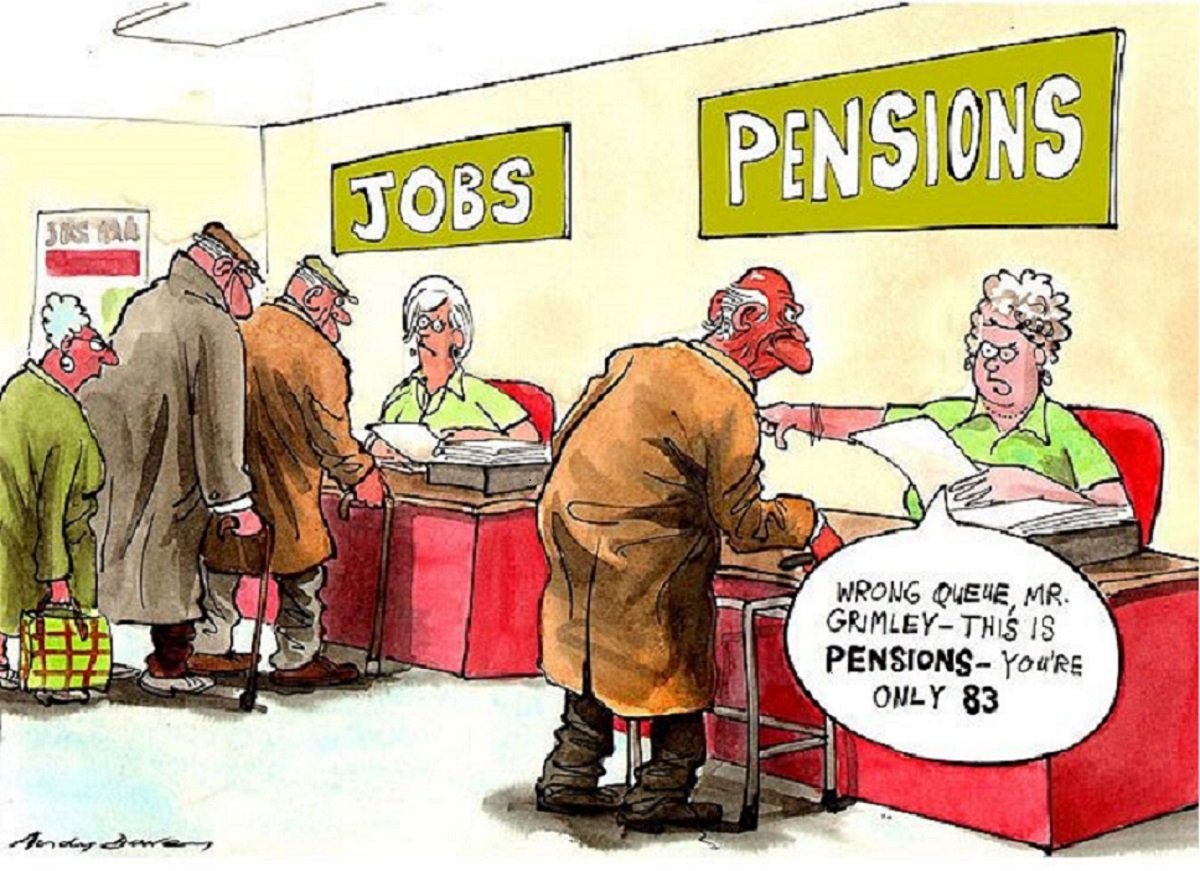 Pension Scams & Lost Pensions
March 8, 2019 |  3years | Retirement Planning News
Pension Scams & Lost Pensions
Our guide on keeping your pension pot safe and helpful information on how to track down lost or dormant pensions.
Pension Scams
Scams seem to be coming thick and fast at the moment, and hardly a day passes where we're not reminded of this in some way – warnings are shared daily on social media or we might get a cryptic text from a Bank to tell us someone has tried to access our account, despite having never been a customer of that particular bank!
One thing that's not spoken about as much is the ever-increasing frequency and sophistication of Pension Scams. These come in various guises, and all tend to look enticing and more importantly – legitimate!
There are various methods used, including social media and e-mails, and all have the sole purpose of persuading people to invest or access their pensions. Previously, cold-calling would have been the preferred method, however due to the introduction of GDPR in 2018, this should now have stopped.
Our regulator, the Financial Conduct Authority (FCA), recently issued a warning after it emerged that the average victim lost £29,000 to investment fraud in 2018 and an average of £91,000 to pensions fraud in 2017*.
So – how can you safeguard yourself?

Check the FCA register: https://register.fca.org.uk/ which lists authorised advisers as well as firms to make sure they're regulated and authentic.
Check the firm is regulated
Check the adviser is regulated – This should be listed under the individuals tab for the firm on the FCA register
Contact the firm directly using the contact details you find online, not the number provided on an advisers business card
Be vigilant when dealing with advisers, or firms and look out for the following warning signs:

Unexpected contact from a Company you've never previously dealt with or heard of
Pressure to invest – for example: time-limited offers
Downplayed risk of losing your money
Promised returns that sound too good to be true
If you are in any doubt of the legitimacy or integrity of a firm, or an individual adviser, do not provide them with any personal or pension details until you're satisfied that they are genuine.

If you have given your details to an adviser or firm you do not believe to be genuine or if you have signed any paperwork relating to your pension, contact your pension provider as quickly as possible to stop and advise them that you may have fallen victim to a pension scam as it may not be too late for the provider to stop any transactions.
Lost Pensions
According to research carried out by the Pensions Policy Institute, there are around 1.6 million pension pots, holding around £19.4billion sitting unclaimed**.

You may have a dormant or "lost" pension which you are unaware of as there are many reasons why a pension could become lost - these include:

If you had a pension with a previous employer who you no longer work for
If you've ever worked for an employer who's changed their pension scheme
If you have moved home and failed to update your address with any pension providers
If you ever dealt with a Financial Adviser from a large insurance company such as Pearl, CIS or Norwich Union
If you are concerned that you might have a lost or dormant pension you have a few options:

If you remember the pension provider, you can contact them in writing providing the following information:
Full name
Date of birth
National Insurance Number
Last address you remember receiving a statement at
The Money Advice Service offer a free template for this: https://www.moneyadviceservice.org.uk/files/penl002-letter-tracking-pensions-to-provider.doc

If you don't remember the pension provider
, your options are a little more limited.
You can write to your previous or current employer asking who their pension scheme was administered by during certain time periods.
Again, the Money Advice Service offer a free template for this:
https://www.moneyadviceservice.org.uk/files/penl001-letter-tracking-pensions-to-employer.doc
The Government also operates a website which provides the main pension providers for a large number of providers (though not all) and can be found here:
https://www.findpensioncontacts.service.gov.uk/
You can also contact the Pension Tracing Service by phone or online who will search their database for Pension Providers and provide contact details for who they think you may have had a pension with.
Your last option is to contact any provider you may have had pension arrangements with and send multiple letters however this could become time-consuming and inefficient as providers may have changed, been taken over or merged with other providers and some companies record-keeping is not as easily accessible.
Once you've got the required information on your person, a qualified Financial Adviser will be able to guide you on your options.
If you require any further information on any of the issues discussed within this article please do not hesitate to contact us on 01294 539267.
We hope you've found our latest blog post useful and would welcome any feedback.
Financial Services Scotland Ltd is an appointed representative of Personal Touch Financial Services Limited, which is authorised and regulated by the Financial Conduct Authority.
*
http://www.pensionsage.com/pa/Almost-200m-lost-through-investment-fraud-in-2018.php
**
https://www.abi.org.uk/news/news-articles/2018/10/the-uks-lost-pension-mountain-could-be-worth-20-billion/